hmm…
I'd like to write something, but can't seem to get the words together.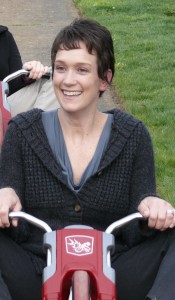 Maybe later…
…okay, its a start.
In my nearly 50 years of life, I have read, experienced and explored many concepts and philosophies of religions. I was raised in a traditional Christian home. For me traditional means right down the middle, neither too much or too little. I for a time in high school, by my own definition, went off the deep end a bit. And became a bit of a zealot passing judgment onto others. Then I woke up. I looked at Judaism, Hinduism, Sufism, A Course In Miracles, Agnosticism, (albeit weak) and Buddhism. Although I have not formerly or officially studied beyond my own exploration, my sensibilities align me somewhere in a Buddhist way of thinking or being. As far as where I am today, a true definition is a bit blurry.
Somewhere along the way I came upon this and copied it down. I sent it to Colette, I believe on the day of her last chemo in August of 2009. She was never afraid of her light. She did not play small. She gave others permission to shine.
"It is our Light, not our Darkness, that most frightens us. We ask ourselves, who am I to be brilliant, gorgeous, talented, fabulous? Actually, who are you NOT to be? You are a child of God. Your playing small does not serve the world. There is nothing enlightening about shrinking so that other people won't feel unsure around you. We were born to make manifest the glory of God that is within us. It is not just in some of us; it is in everyone. As we let our own Light shine, we unconsciously give other people permission to do the same. As we are liberated from our own fear, our presence automatically liberates others." ~Williamson
You are powerful beyond measure. Your beauty is the light that is your strength. You are gorgeous, talented and fabulous. Your confidence cast's aside the insecurities of other. You create such joy.
It was such an honor and privilege to call her friend. She and Michael welcomed me into their home, their family and I am forever changed. And forever dedicated to her children as they grow and become living examples of her love, devotion, confidence, talent and brilliance.